For schools, students and children
Equip your child with the skills and knowledge to confidently do something …
Kids can save lives
This is non-accredited course is suited to children in senior primary years.
We often forget the vital role children can play when a family member or close friend is in need of life saving assistance! This course will equip children with the skills and knowledge to confidently "do something".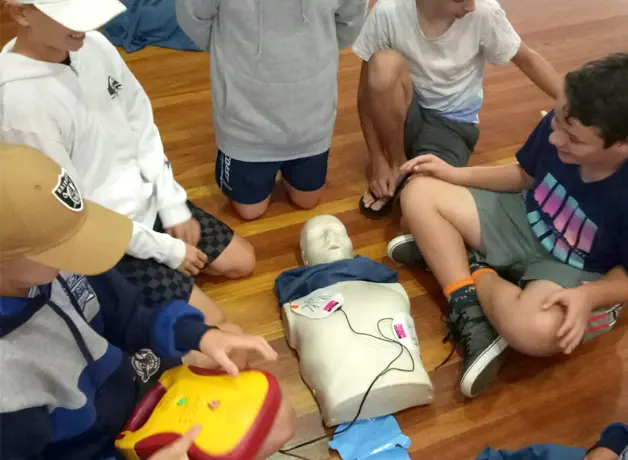 Kids Can Save Lives is a simple yet practical course. It is designed and delivered to reinforce and instill confidence.
Areas covered include
Recognising an unconscious person and the recovery position
CPR
Calling an Ambulance
DRSABCD
This is a non-accredited course. Participants will receive a Certificate of Attendance.